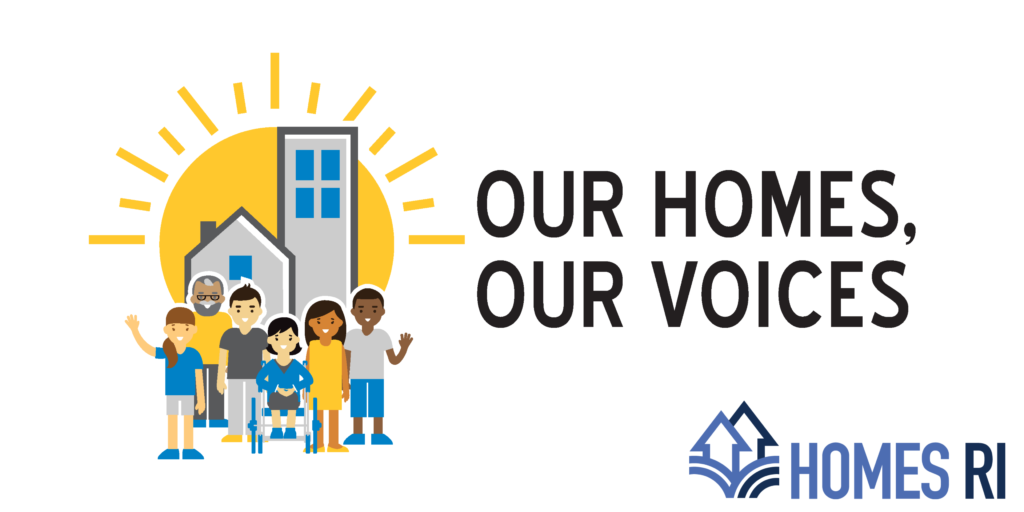 The best way to advocate for more affordable, accessible homes is to share our stories with people in power. When our leaders hear from their constituents about what matters to us most, they will listen.
Soaring rents and home sales prices, which have increased by more than 20% in the past year, are crushing low and moderate income Rhode Island families with additional cost burden, stagnating housing supply and inventory, and stifling economic growth. Decades of underdevelopment has left Rhode Island with an estimated shortage of more than 24,000 apartments that are available and affordable to low income renters, who include seniors, veterans, people with disabilities, children, and people employed in fast-growing, but low-wage occupations.
Rhode Island's Life Index, a measure of Rhode Islanders' perceptions of the quality of life in the Ocean State, consistently shows that we rate access to affordable, quality housing as poor, second only to cost of living. Access to a safe, healthy affordable home is a quality of life issue for every Rhode Islander.
Not only are inflation and underdevelopment to blame for the state's housing crisis, NIMBYism and restrictive zoning laws act as significant barriers to increasing the supply of affordable homes and housing Rhode Islanders. It's time to lift up our voices and start shaping the narrative. Let's show that the YIMBYs outnumber the NIMBYs and Rhode Islanders, especially low and moderate income households, deserve safe, decent, affordable homes.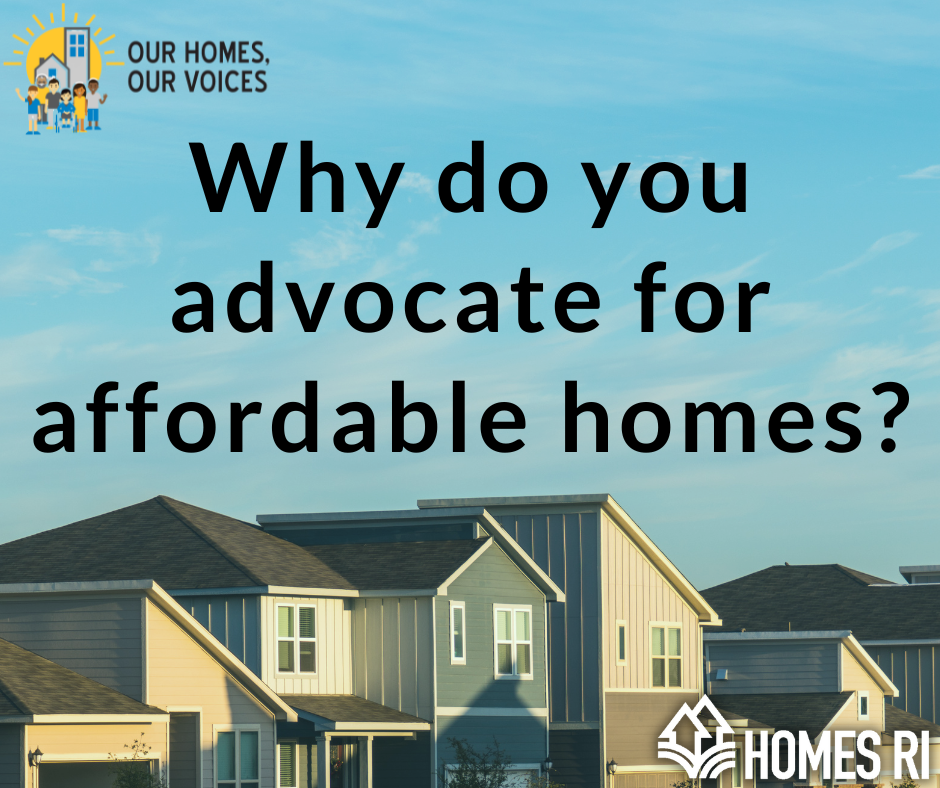 The more voices our elected officials hear from, the more likely they are to address our concerns, and we know that housing is a priority. In a poll of likely Democratic primary voters conducted in May by Roger Williams University and WPRI, 91% of respondents identified the cost of housing as a serious concern. Housing and homelessness advocates continue to call on state leaders to address Rhode Island's housing challenges with urgency as the state's housing crisis persists.
Our collective voices are powerful and when we share our story with people in power, we can help them make thoughtful, equitable decisions about providing #homes4all. Why do you advocate for affordable homes? Tell us by clicking the button below!
Together, we can work to ensure all Rhode Islanders live in safe, healthy, affordable homes.